Keep Your Cat Entertained & Healthy!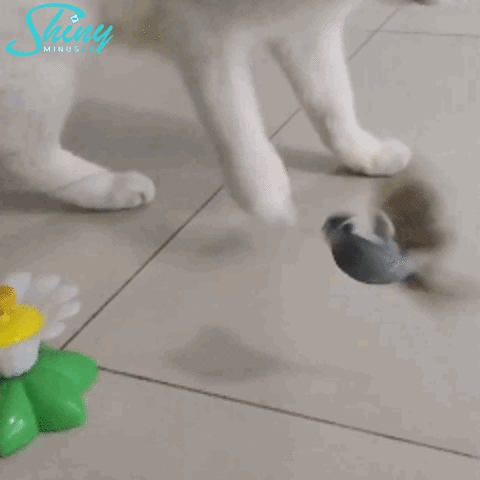 Love To See Your Cat Playing? Cats, just like other pets, can get bored quite easily. This is a fact that most pet owners often overlook or are too busy to deal with. But if your cat could talk, they would be telling you how bored they are! This could lead to lethargy and various health problems down the line. So as a responsible and loving pet owner, you should do something about it. Get your feline buddy the Interactive Bird Toy For Cats and keep your kitty amused and in shape! Cats by nature love to chase birds and anything with wings. The Interactive Bird Toy For Cats will stimulate your cat's hunting instinct and keep them away from destructive habits! Attached to a sturdy, yet portable base with a lightweight, flexible wire, the colorful bird rotates and flutters in unpredictable and exciting patterns that are sure to drive any bug-chasing kitty wild! Just set it on the ground, switch it on, and watch your cat go crazy chasing the bird! It's an interactive toy that will entertain your cat to no end, leaving no space for boredom and destructive behavior!
FEATURES:
Attract Your Cat's Attention: Cleverly designed to be as life-like as possible to attract your cat's attention. Its unpredictable lifelike fluttering engages your cat's instincts to stalk and hunt!
360-degree rotating action: Replicates a flying bird and stimulates your cat's hunting instincts.
Easy-to-use On/Off Switch: To activate the toy, flip the switch to 'on'. Watch your cat as they engage in healthy, stimulating play!
Skid-resistant: The rubber feet on the bottom of the product prevent the toy from sliding as your cat chases it around.
SPECIFICATIONS:
Material: Plastic + Steel Wire
Powered By: 1 AAA battery (not included)
Flower Diameter: 8cm
Flower Height: 5.5cm
Wire: 21cm
Butterfly Width: 6cm
Bird Width: 10cm
PACKAGE INCLUDES:
1 x Interactive Bird Toy For Cats